TAG: GOODREADS BOOKS #2
One of the bookish bloggers I follow posted a goodreads tag to all of her followers a few days ago. Katie's Cottage Books features consistent book reviews, teasers and my favorite, classic movie rundowns on Fridays. Check out her blog, especially if you're into cozy mysteries.
 What was the last book you marked as "READ?"
All the Light We Cannot See
Zach Appelman
I finished it a month ago and am close to finishing 2 more, however AtLWCS was the last book marked as "read". And a captivating read it was, review coming someday!
What are you currently reading?
Shadow and Bone (The Grisha #1)
by Leigh Bardugo, audio narrated by 
Lauren Fortgang pub. 2014
This falls under the YA Fantasy genre, which is just not my fandom. I selected S+B for a very specific reason, however, because the author will be speaking and autograph signing at BookCon in June, and I SHALL be there to listen! I'll be interested to hear about the world-building process of fantasy writers.
What was the last book you marked as TBR?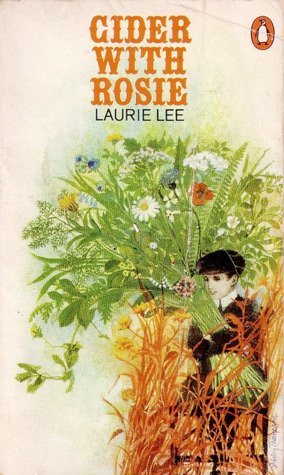 Cider with Rosie
I laughed out loud when I saw
this was my most recent TBR addition. It's a little obscure, but every work day I wade through bookish newsletters, promos and articles in my email inbox. This, and several other memoirs caught my eye in an article on 'the most influential memoirs you've never heard of', or something like that. Maybe I'll read it if it isn't too hard to find.
 What book do you plan to read next?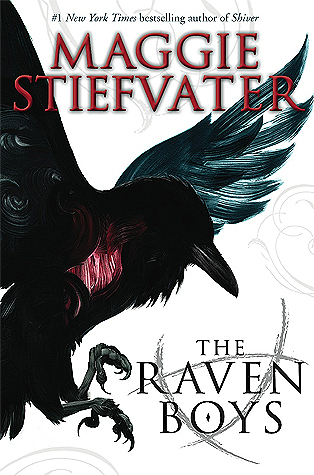 The Raven Boys (The Raven Cycle #1) 


by Maggie Stiefvater 
pub. 2012
I know I just told you I'm not really into YA Fantasy, but Maggie Stiefvater will also be at BookCon, though I don't think I'll have a chance to see her speak. The Raven Cycle series comes highly recommended by my boss (she's much more into ya) and the former library specialist at my library, and when they get together these books come up often. My friend, Julie, at The Redolent Mermaid also loves it, so it's worth a look. It will be my travel read.
Do you use the star rating system?
Of course, who doesn't use the star system? Like many others I wish 1/2 stars were allowed, but guess that would bring the rating system to the upteemth decimal place, causing goodreads to explode! It's probably for the best.
Are you doing a 2017 reading challenge?
I am! I haven't successfully completed a GR challenge since 2014, but I hope to turn that around this year. I joined The Redolent Mermaid's reading challenge for 2017.
Do you have a wish list?
Not on GoodReads. I have an old Barnes 'n Noble wish list off in the interwebs somewhere. If I remember correctly, it has quite a few adult pop-up books on it.
What book do you plan to buy next?
With an entire library system's access to books, I rarely buy them, except from the donation cart. I'm enthralled by these House of Mina Lima studio designs though, if I were to buy one- it would theirs.
 Do you have any favorite quotes? Share a few.
"Outside of a dog, a book is man's best friend. Inside of a dog it's too dark to read."
― Groucho Marx,

The Essential Groucho: Writings For By And About Groucho Marx
"I would challenge you to a battle of wits, but I see you are unarmed!"
― William Shakespeare
"Remember that misuse of language can lead to miscommunication, and that miscommunication leads to everything that has ever happened in the whole of the world."
― Joseph Fink,

Welcome to Night Vale
"We accept the love we think we deserve."
― Stephen Chbosky,

The Perks of Being a Wallflower
 "How I wish I lived in a Jane Austen novel!"
― Dodie Smith,

I Capture the Castle
"In three words I can sum up everything I've learned about life: it goes on."
― Robert Frost  (my personal fave)
Who are your favorite authors?
So many I'll just include the favorites I've marked/followed on GoodReads: Sir Arthur Conan Doyle, Barbara Kingsolver, J.K.Rowling, Erik Larsen, Oliver Sacks, Paulo Coelho, J.D. Salinger, Margaret Atwood, William Shakespeare, Jon Krakauer, David Benioff, John Green, Jane Austen and many more I'm forgetting.
Have you joined any groups?
 I am in a public group with over 19,000 members:
Our Shared Shelf
Started by Emma Watson, who writes:
As part of my work with UN Women, I have started reading as many books and essays about equality as I can get my hands on. There is so much amazing stuff out there! Funny, inspiring, sad, thought-provoking, empowering! I've been discovering so much that, at times, I've felt like my head was about to explode… I decided to start a Feminist book club, as I want to share what I'm learning and hear your thoughts too.
I'm also in a private book club with friends that's just about defunct from non-use!
I tag any followers and or readers who wish to play along!